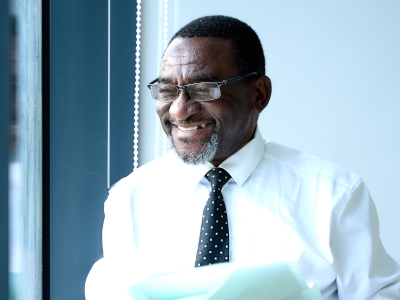 Alex is an advocate of the High Court of both Tanzania Mainland and Zanzibar for 25 and 8 years respectively. Prior to joining Cravason Mr Balomi was a Co-Founder and Partner at Legal Clinic Advocates, a Law Firm that was founded in the year 2000, a firm which later merged with Cravason & Associates.
Alex is vested with rich experiences in corporate consultancies and mining sector advisory role after he served for more than 5 years as a dependable Consultant with one of the Big Five Worldwide Audit Firms namely: Coopers & Lybrand (C & L) and later PriceWaterHouseCoopers (Pwc)–Tanzania offices, also served as a Board Member of the State Mining Corporation (STAMICO), served as a seasoned Consultant with Tanzania Chamber of Commerce, Industry and Agriculture (TCCIA). 
Alex's other areas of practice also include: real estate conveyance, oil and gas consultancy, debt collection, bad debt management, financial and banking business assurance, corporate compliances & governance (all statutory returns compliances), due diligence reports writing, strategic and commercial intelligence consultancies and practices in Tanzania. He is also equipped with corporate recovery experience with deep knowledge of the laws governing insolvency matters including: receivership, liquidation and winding-up services by order of the court, voluntary of members or by creditors. Alex holds a Bachelor of Laws degree (LL.B) and Master of Laws (LL.M) from University of Dar es Salaam.